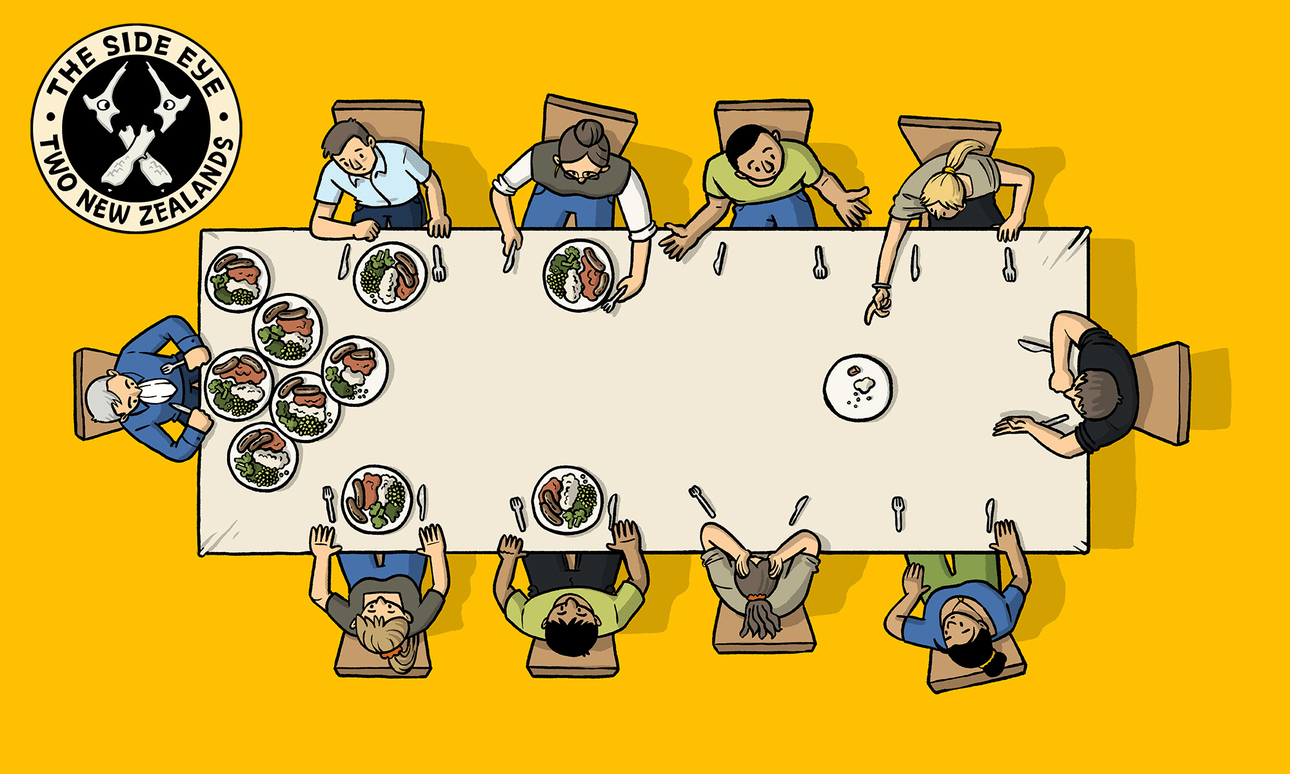 SOCIETYAugust 16, 2022
The Side Eye's Two New Zealands: The Table
The richest 10% of New Zealanders hold more than half the country's wealth. The poorer half of the population, meanwhile, holds just 2%. So why are we still so reluctant to talk about wealth inequality?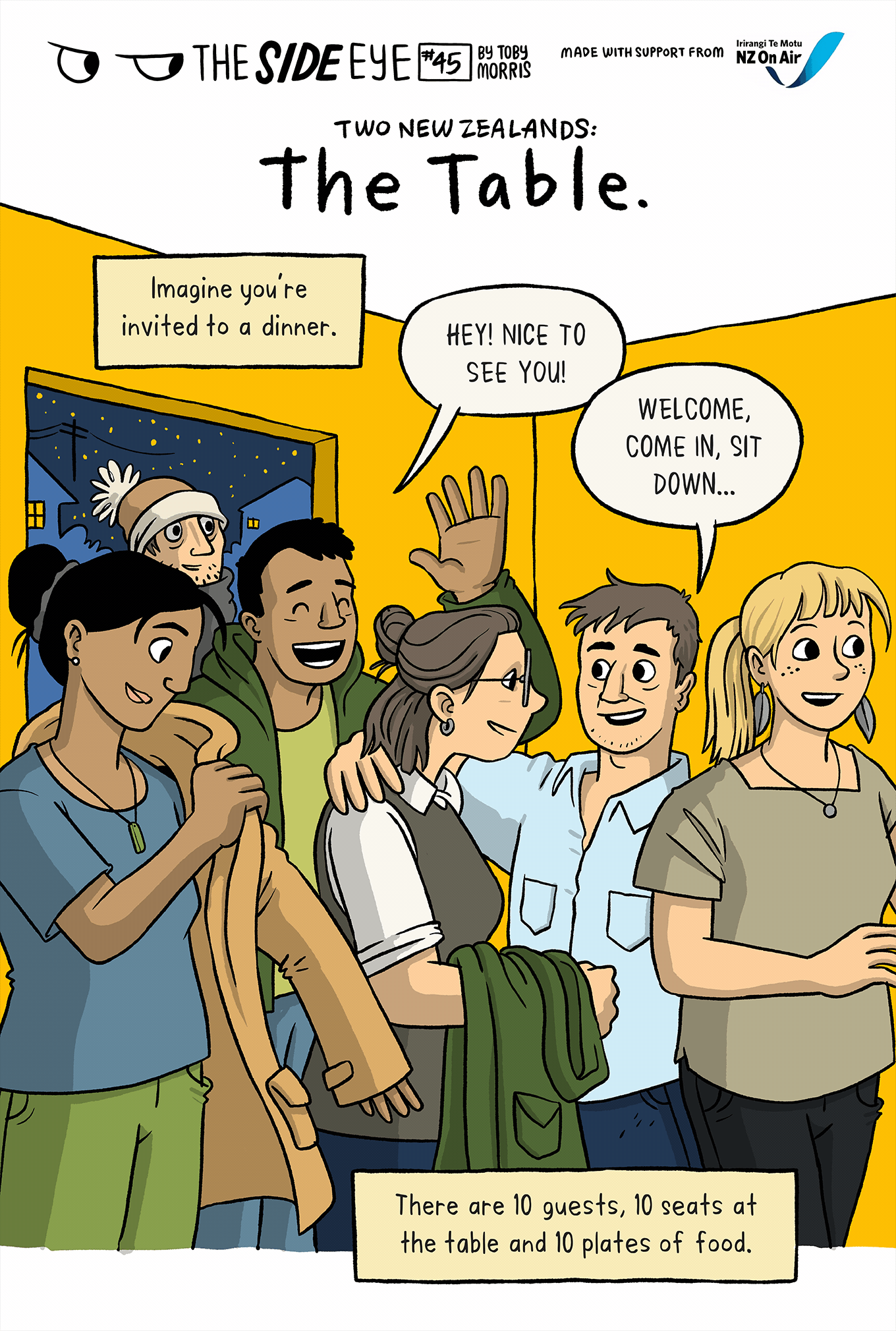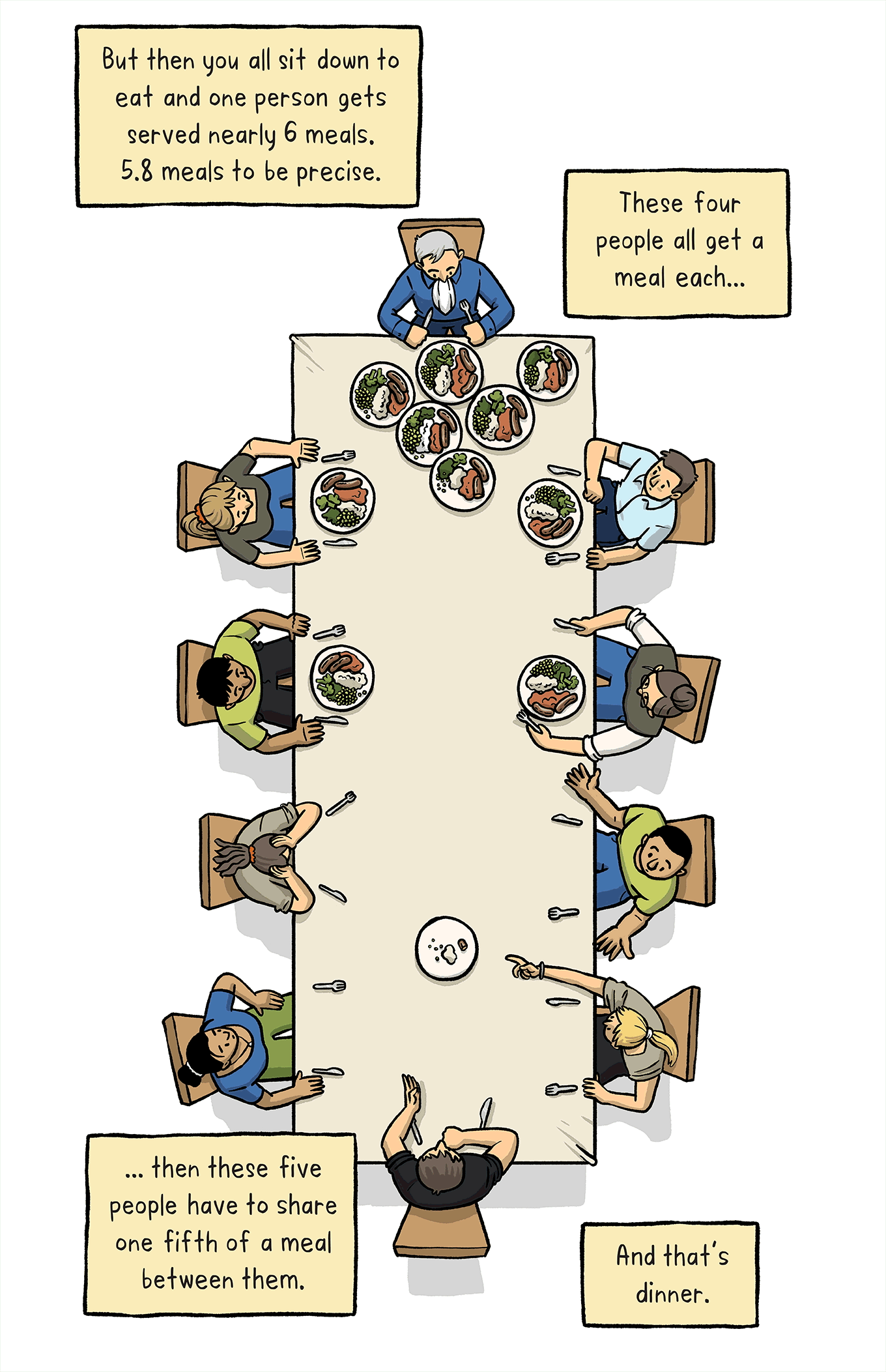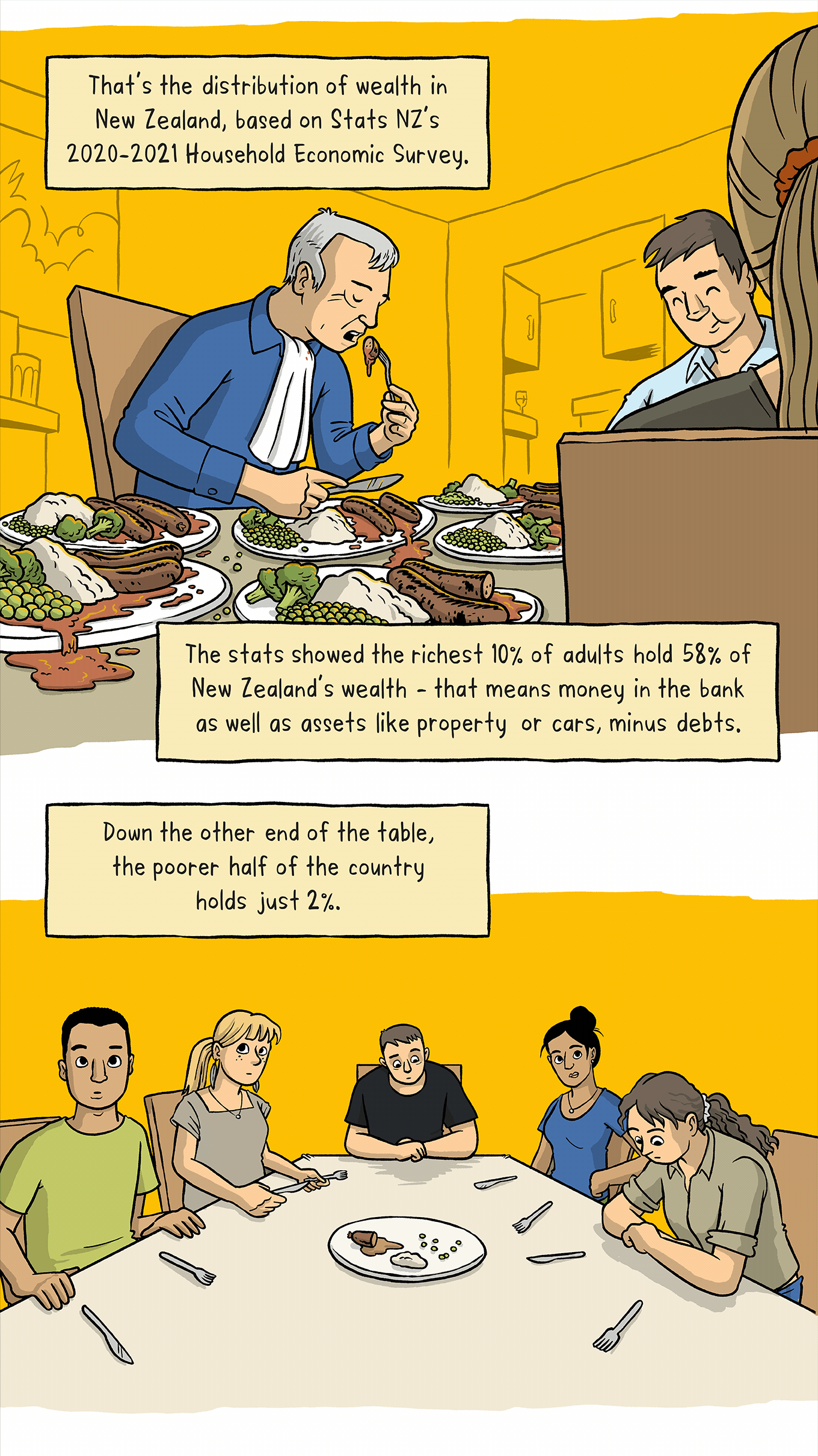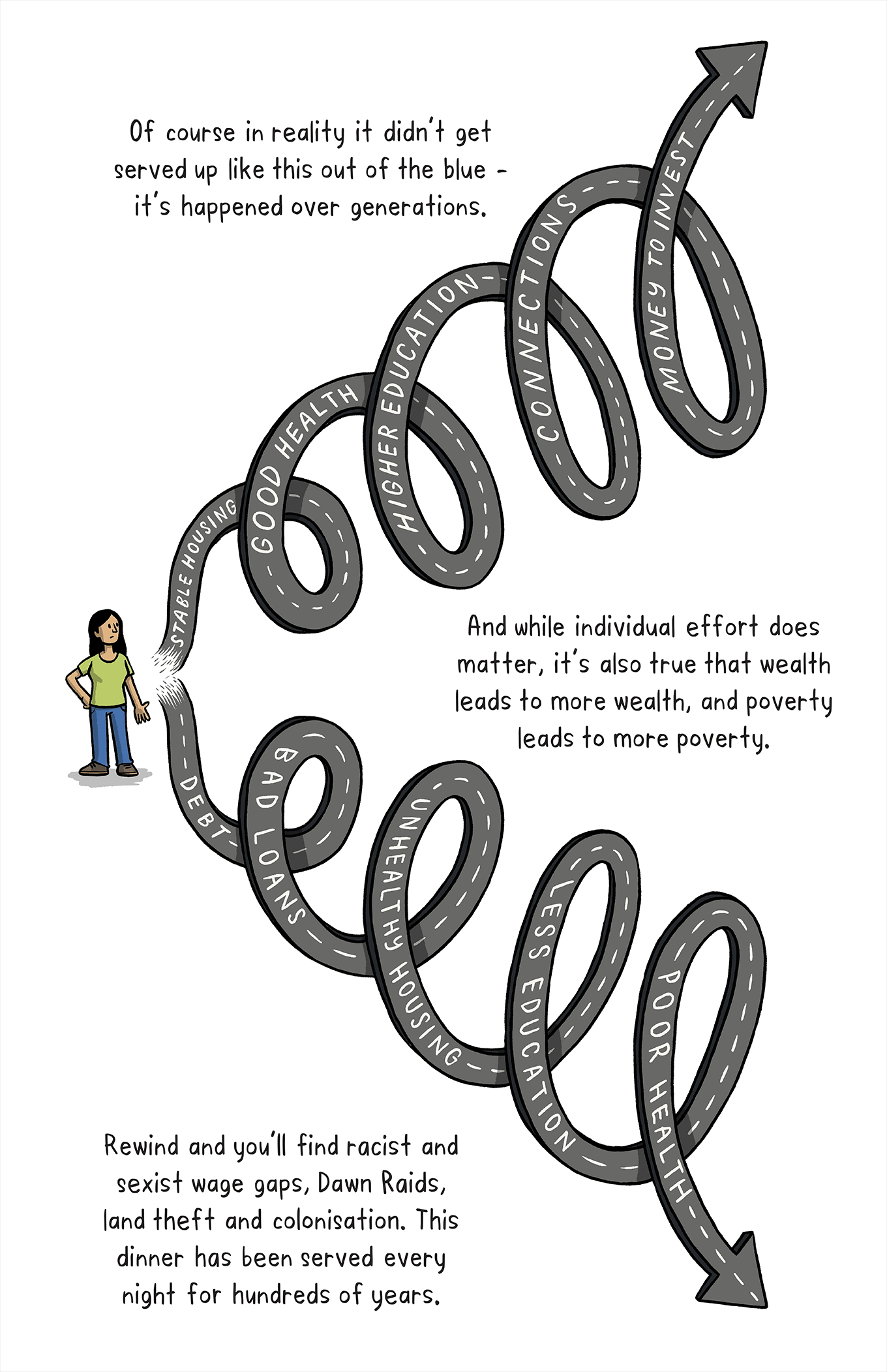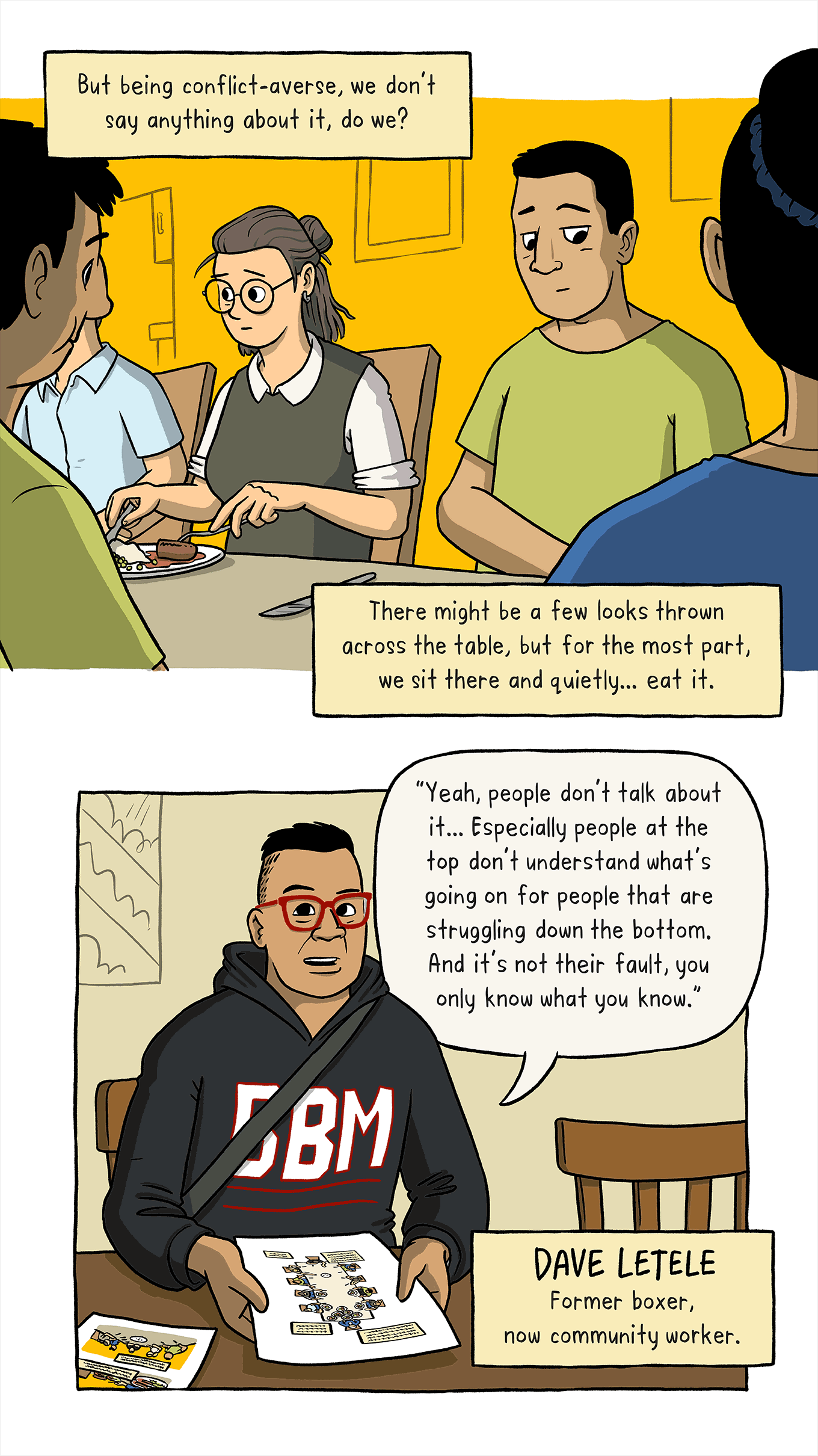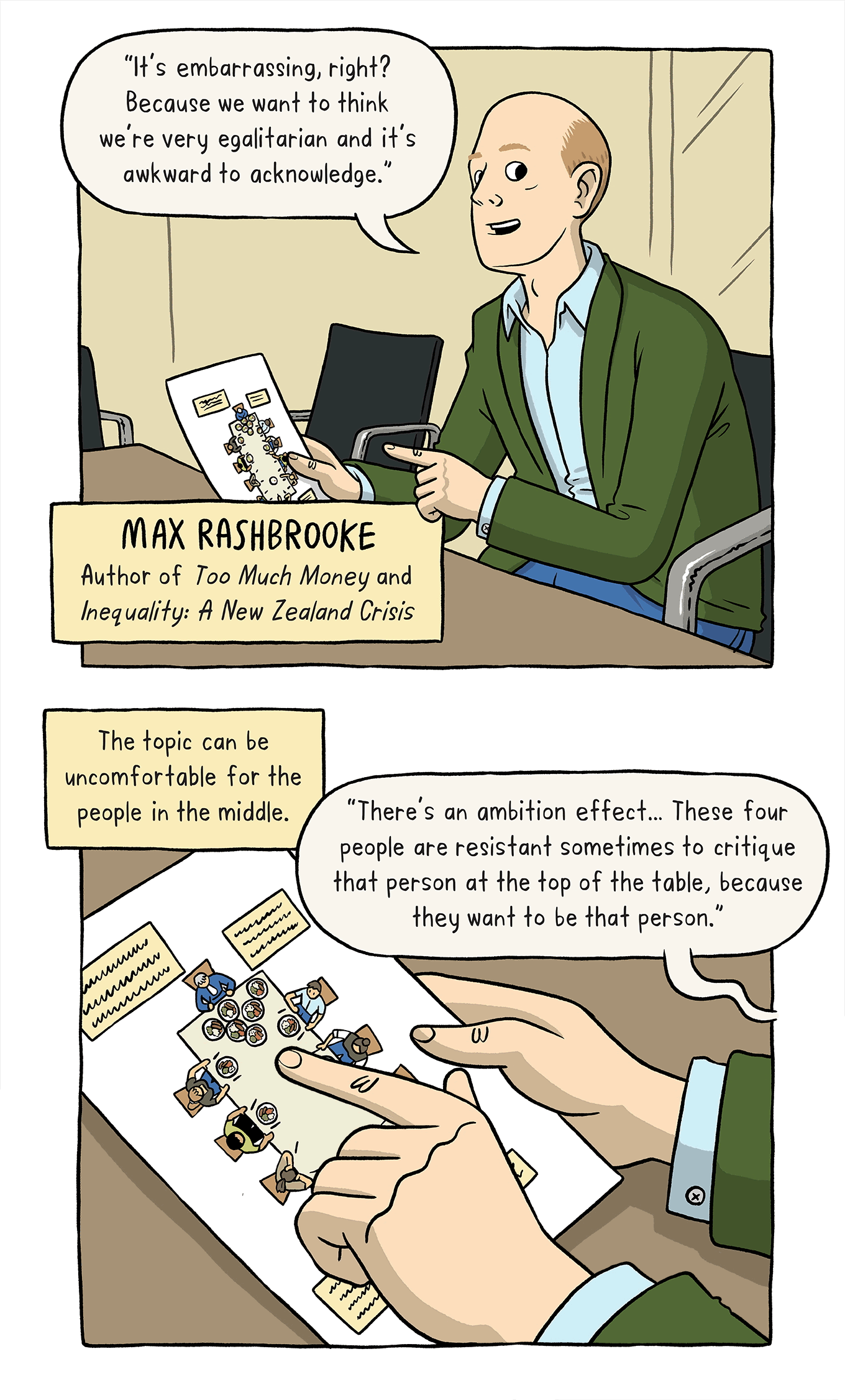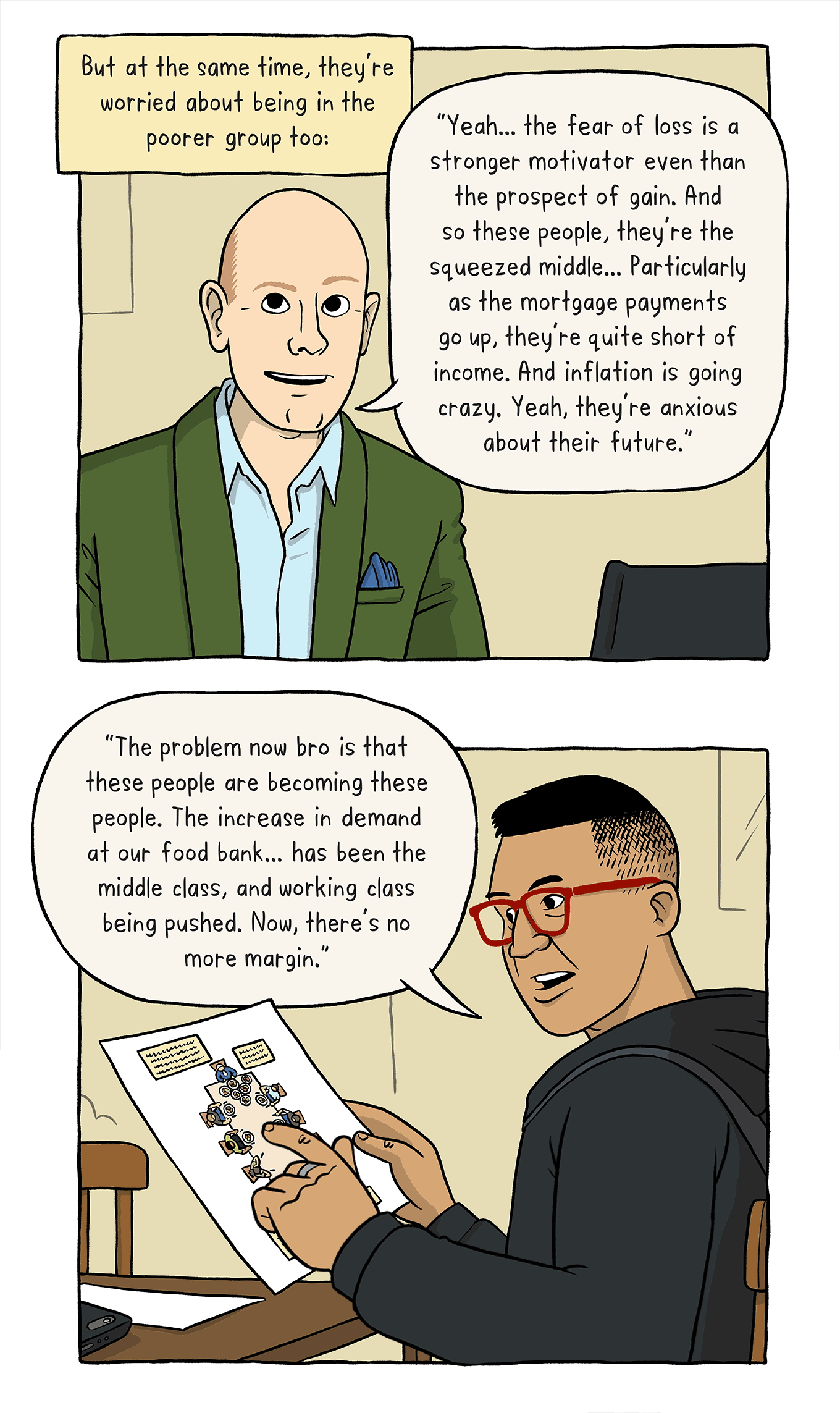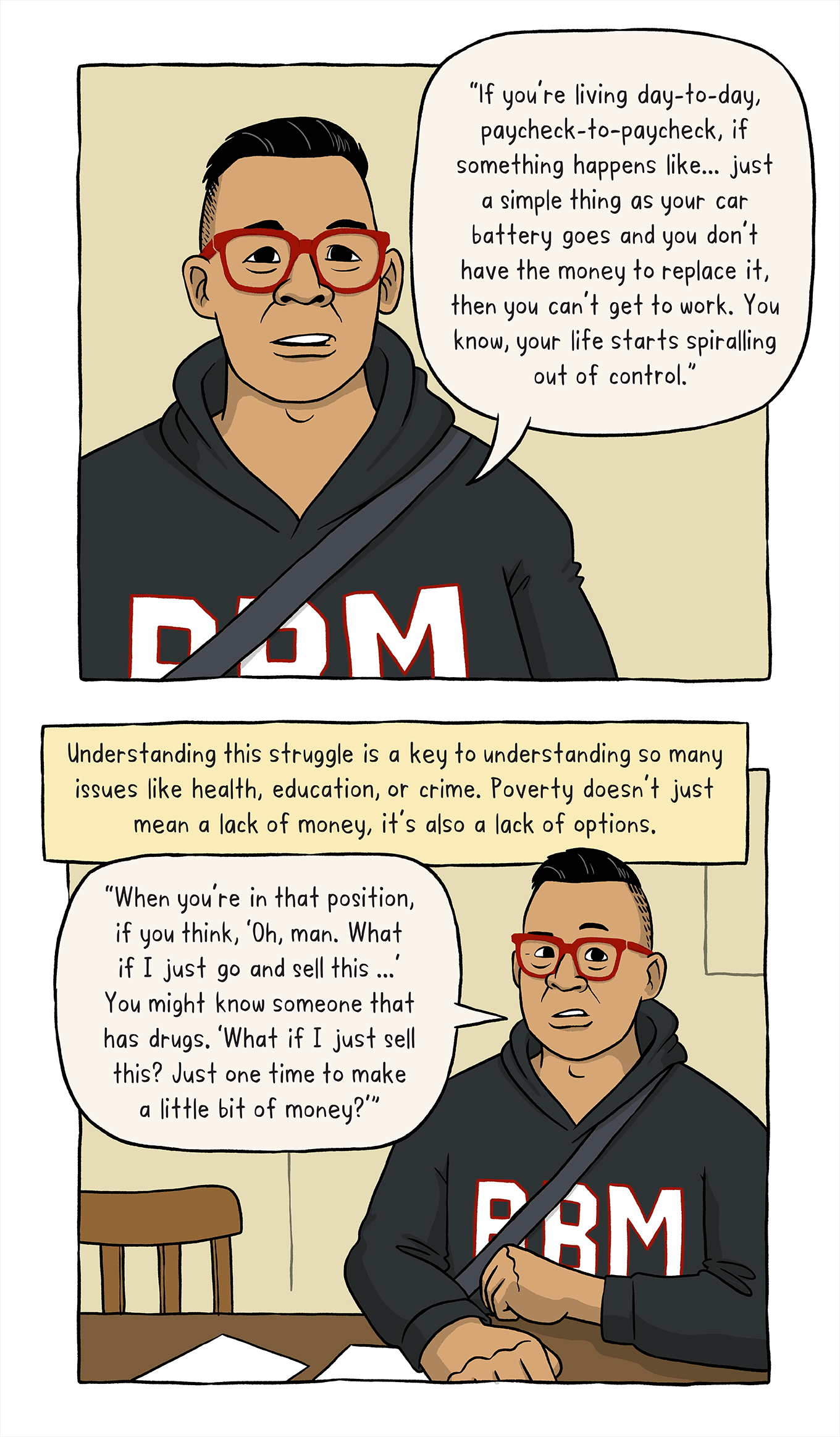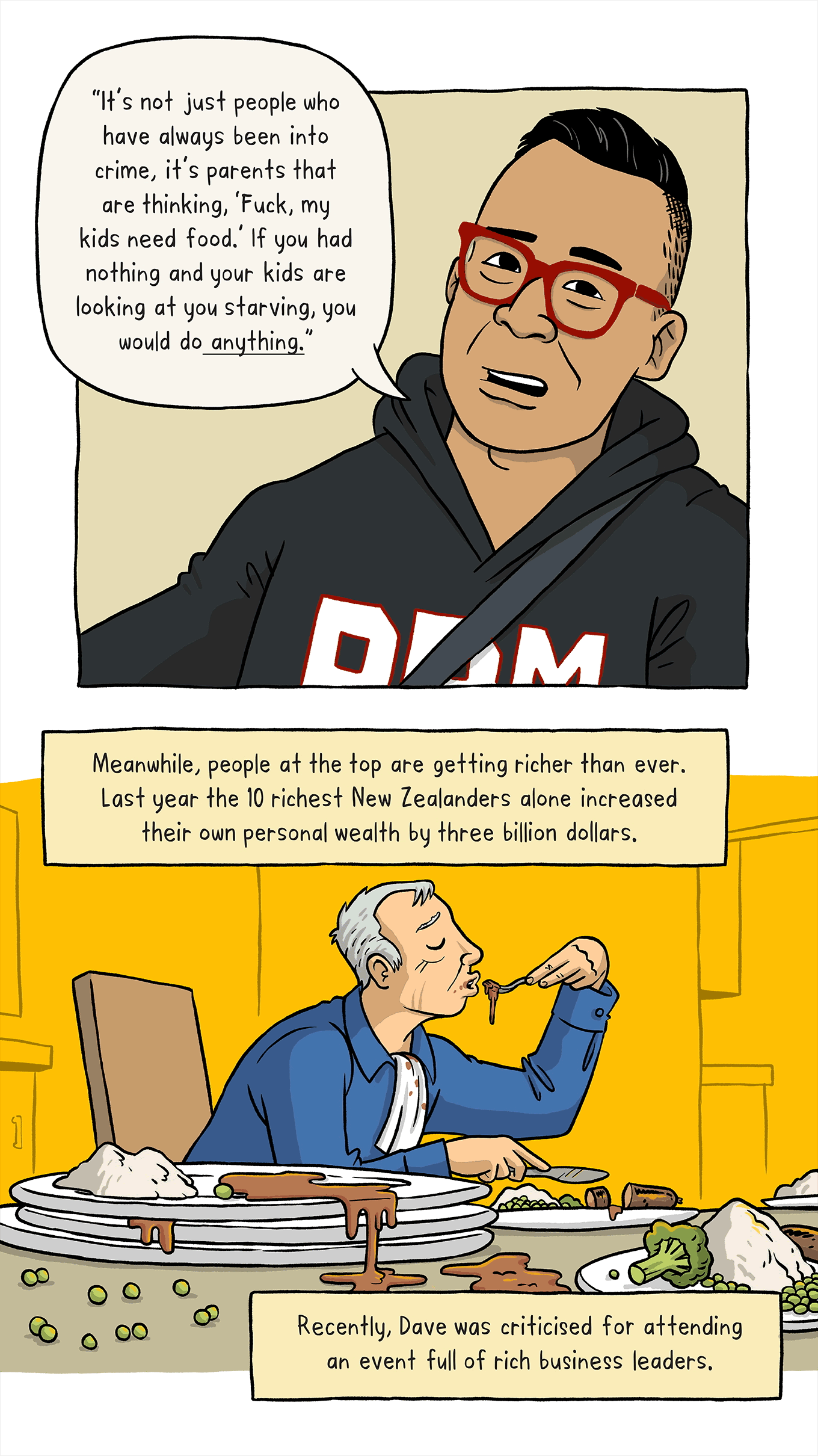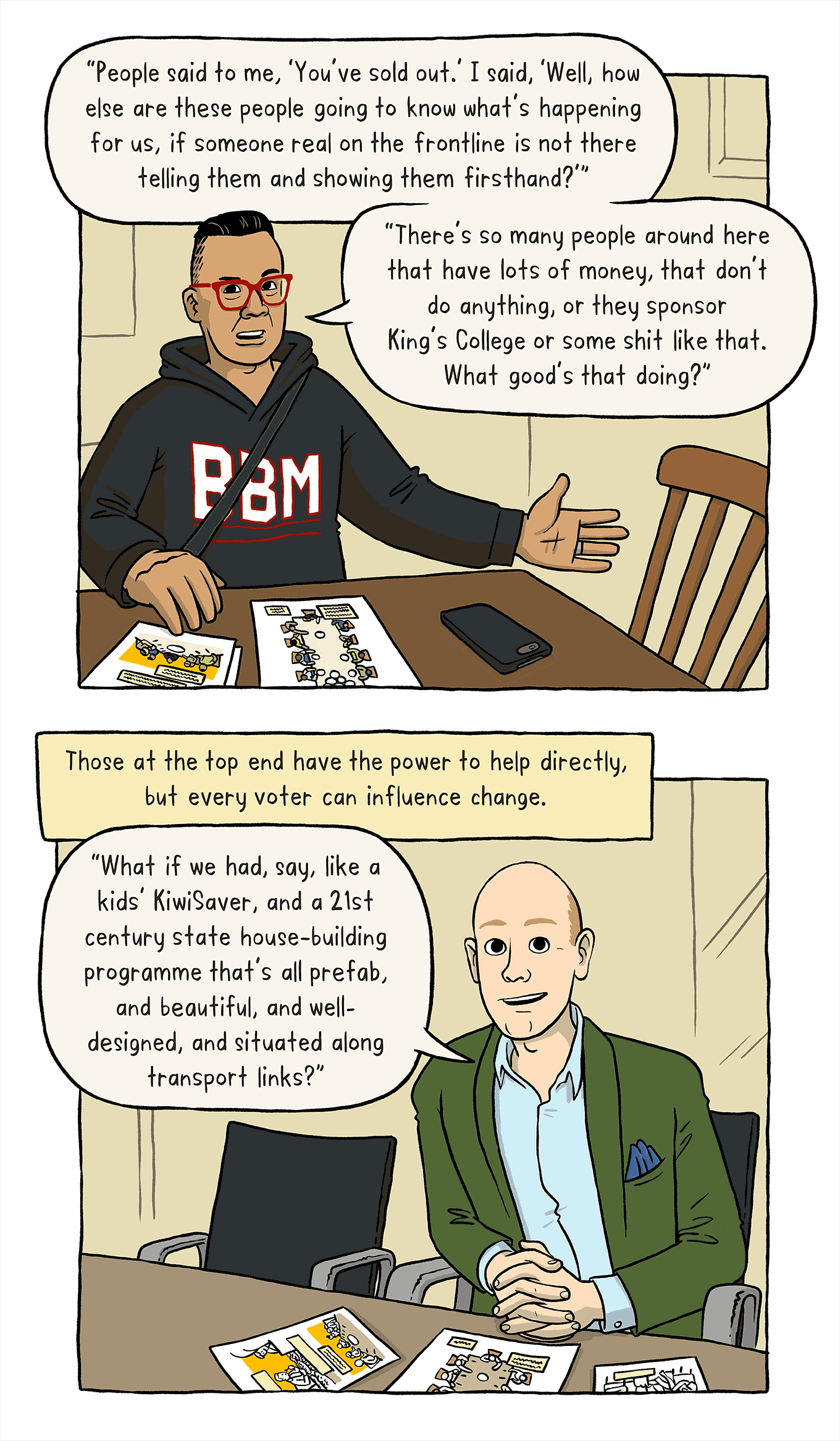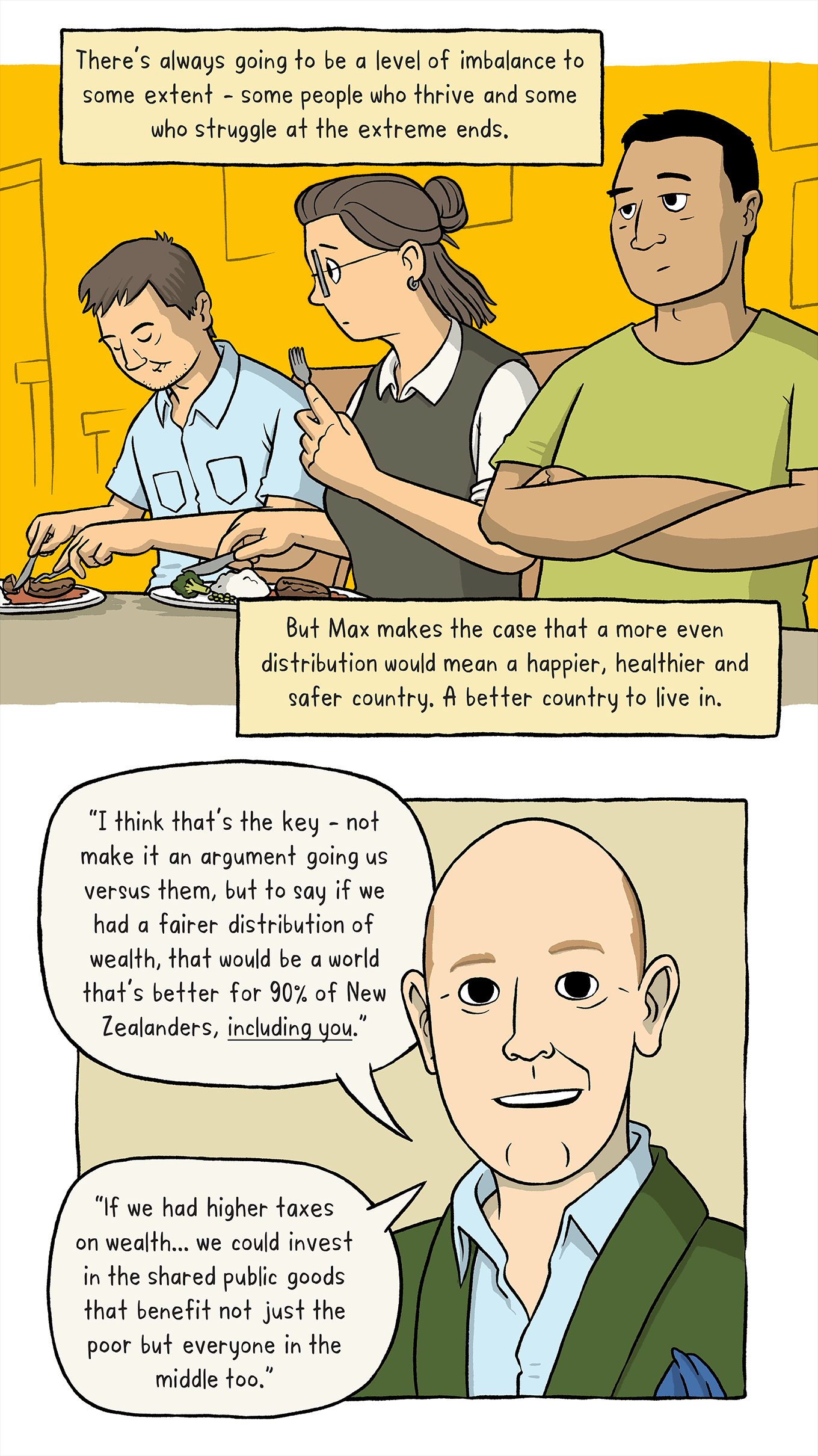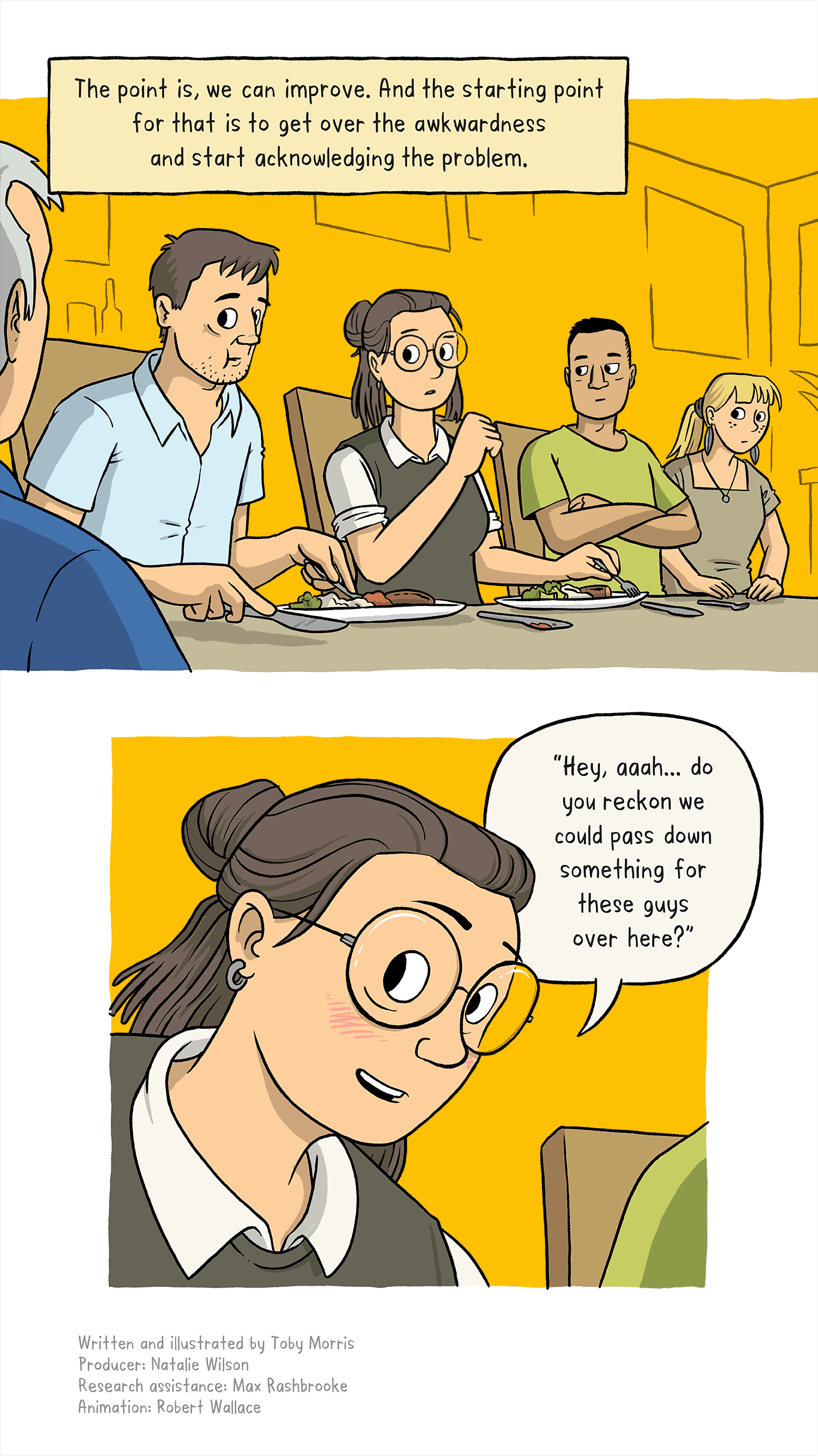 If you want to support the ones that made this article that I shared on my platform then please give them a donation to keep going . You can support them from the link
DONATE SPINOFF
The Side Eye is a monthly non-fiction comic by Toby Morris, supported by NZ On Air. Read the rest of the series here.